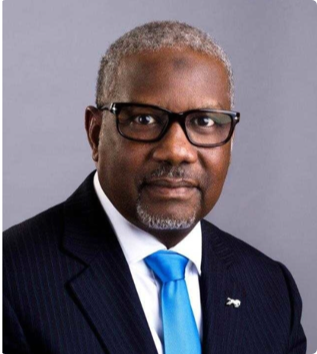 Mansur Ahmed
Group Executive Director, Government & Strategic Relations
---
Engr. Mansur Ahmed is the Group Executive Director, Government and Strategic Relations, a position he has held since 2018. Engr. Mansur joined the Dangote Group in 2013 as the Executive Director, Corporate Communications and Stakeholder Relations. He has a first degree in Mechanical Engineering from Nottingham University (1972) and a Master's degree in Industrial Engineering and Administration from Cranfield Institute of Technology (now Cranfield University 1975) both in the United Kingdom. He also has a post-graduate certificate in Investment Appraisal and Management of the Harvard Institute of International Development.
Engr. Ahmed was the pioneer Director-General and Chief Executive Officer of the Infrastructure Concession Regulatory Commission of Nigeria (ICRC), until his retirement in 2012. He led the Commission to win the Africa Investor PPP Champion of the Year in 2010.
He was also the Director-General of the Nigeria Economic Summit Group (NESG), where he led the conceptualization and development of the PPP policy framework for Nigeria.
He had a successful career at the Nigerian National Petroleum Corporation (NNPC), where he served in various capacities including Managing Director and Chief Executive. In addition, he served, at various times, on many national committees including the Nigerian Vision 2010 Committee; the Oil and Gas Sub-Committee of the National Privatisation Council; and the Committee on the Assessment and Monitoring of the Millennium Development Goals (MDGs).
He was also part of the National Economic Management Team that conceptualized, developed, and implemented policies and strategies to attract long-term finance for infrastructure development in Nigeria. The Nigeria Sovereign Wealth Fund, Pension Fund, and Infrastructure Fund are some of the Institutional Funds unlocked for project finance.
He belongs to several professional and board associations including the Nigerian Society of Engineers, Nigerian Institute of Management and the Institute of Directors of Nigeria and he is a non-executive member of the Board of Directors of several blue-chip companies. He has written many articles (published and unpublished) on a wide range of issues including economic reform, deregulation in the energy sector, corporate governance, and other development issues.